On-Farm Practices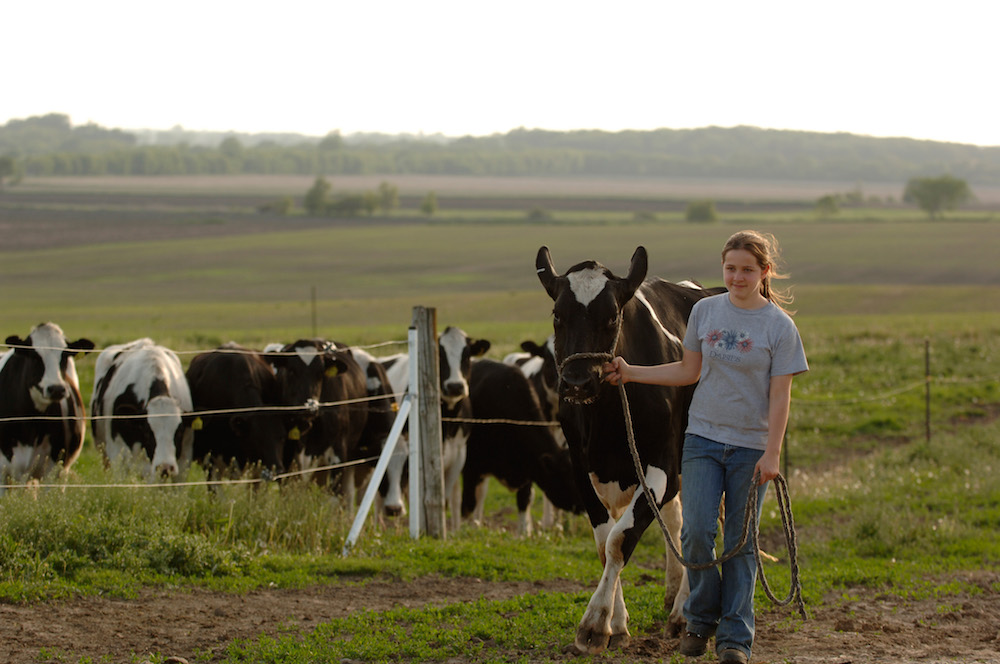 Cow milk production involves more than milking cows. For dairy farmers, a cow's comfort and health is very important to their overall sustainability efforts because healthy and well-treated animals produce high-quality, wholesome dairy foods. When it comes to animal care, nutritious diets, healthy living conditions and good veterinary care are practices routinely used by all farmers to keep their herds healthy. In addition, dairy farmers and the dairy community have created FARM (Farmers Assuring Responsible Management), a nationwide, verifiable animal well-being program that brings consistency and uniformity to on-farm animal care practices.

On the farm, dairy farmers are conservationists and use a variety of recycling practices so that they use as little water and energy as possible in the daily management of their farms. Many dairy farmers also spread natural manure into the soil to replenish the soil so crops grow better, reducing the amount of commercial fertilizers needed.
For more information, please visit www.midwestdairy.com.