Milk is Local
Milk, cheese and yogurt are some of the freshest and simplest foods we can include in our diets... and all three take just a few steps and a few hours to get from the dairy farm to your fork (or spoon or glass). That's because the dairy farms and farmers that produce them can be found near you - in all 50 states - making them truly a locally grown and produced food choice.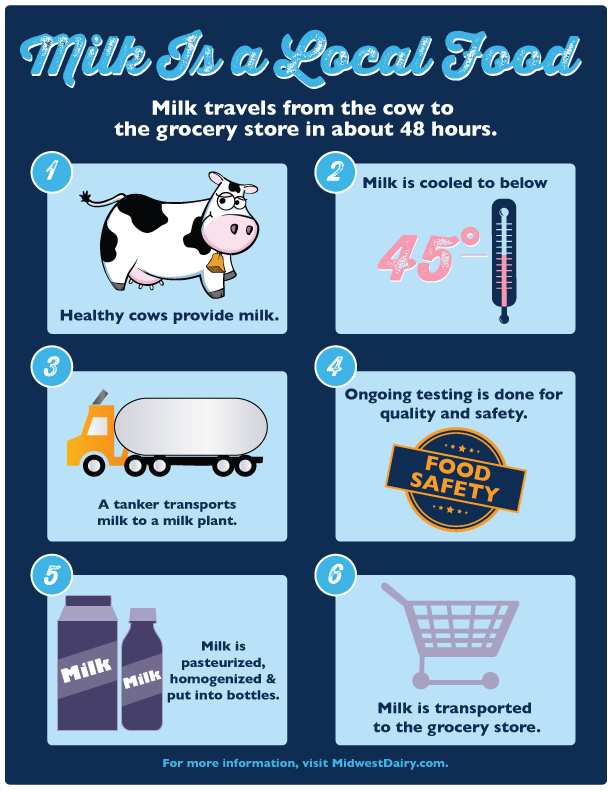 Check out this video which shows the journey milk makes in only 48 hours.
For more information, please visit www.midwestdairy.com.